PADDLE CLUB SINGAPORE
22 March 2005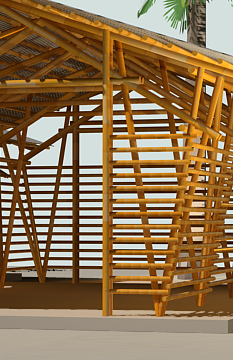 Bamboo poles are lashed to form roof supports and walls. Corrugated sheeting provides rain and sun protection. LED's highlight the outrigger canoes at night.
3d images copyright Poole Associates
SENTOSA ISLAND
O U T R I G G E R O U S
Simple, economical and tropical solution for a series of sheds for the Paddle Club, Singapore, located at Sentosa Island, Tanjong Beach.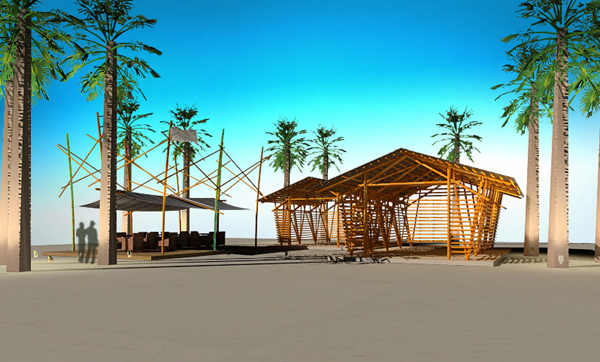 Elevation : meeting hut at the left, work shed at rear, canoe shed at right.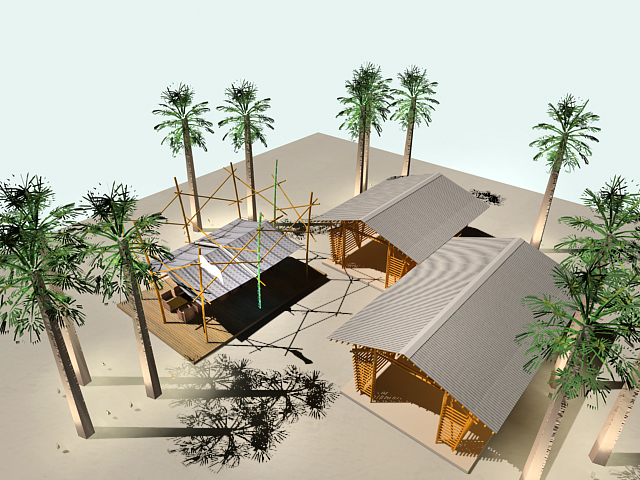 Project Team:
Ed Poole, Roger Magsakay